Enjoy a memorable Christmas in Dubai
Christmas in Dubai.… Christmas is much more than a celebration; It's all about the lights, the decoration, and meeting your loved ones. Christmas decoration, be it modern or traditional, fills the festive spirit of the home and adds to the celebration. Buy Christmas home decoration items in the UAE to make your home a heavenly dwelling. At this time of year, in the center of Dubai Mall, you will see a large Christmas tree decorated with lights and tinsel, and party, gifts and a special Christmas day meal for all the families in the city. Christmas in Dubai is a time of great joy, and hotels and restaurants are ready for Christmas. To make your Christmas in Dubai more special, we have put together a range of festive events, from tree lighting to a variety of Winter Wonderlands.
The name Christmas comes from the mass of Christ (or Jesus). It is a mass service (sometimes called a Communion or Eucharist) that Christians remember that Jesus died for us and then came back to life. Early Christian society distinguished between the date of Jesus' birth and the ritual of the event. Christmas in Dubai is really adorable and exciting.
How special is Christmas for everyone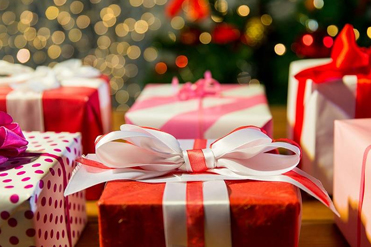 People around the world say that what's under the Christmas tree is not important, it's who's gathering around. In Dubai, we have a different expression: 'It's not snowing, it's Christmas feeling!' We assure you that Christmas tree decorations, Christmas Markets in Dubai, Christmas lights, Christmas lights and Christmas Crib ideas will be provided to you in the most recent days of Christmas. Decorations are always made to give you a warmth. Along with the celebrations, Christmas is an opportunity to decorate your home and add spark to your life. There are many decorating ideas for Christmas tree lights and stars, such as making bows with Christmas ribbons, placing them in different places of the house, adding Christmas garlands and wrapping gifts around the house. All the furnishings will warm the aura of your home and add color to the celebrations.
Decoration ideas
Arranging a dinner party by the best Party organizer in Dubai is always a cool thing to do, especially at Christmas time! Stars, snowflakes or Christmas trees made of decorative paper, holiday-themed place cards, decorative baskets, Christmas-themed napkins, lollipops and shiny deer… you can do so much in your setting. As the Christmas season gets active, most of us will think about two things - where to shop and where to eat. Fortunately, we've worked hard and put together a great list of festival offerings around town, so if you're wondering where to go for a nice Christmas meal, then look no further.
Start the Christmas Eve celebrations with non-veg treats, live cooking places, cake factories, wine, sushi and roast prime ribbons. Allow your kids to enjoy Chef Naiby's Christmas Pudding and choose from their kid's buffet. And enjoy live music and a visit from Santa. There are turkey and pudding on Christmas Day brunch and other favorites at the buffet party.
If you have a bright and bright Christmas spirit, you can check out the options available for Christmas Lights in Dubai. The first thing you should go for is a light string that can bend easily to give any room a happy and bright look. You can use pale strings around the Christmas tree, staircase, and snowman wreath. Most of us in Dubai live in apartments, so Christmas decorations are a little difficult to talk about. But the old-fashioned Christmas wreath is a simple and affordable do-it-yourself decoration that we all can decorate.